Make It Happen Box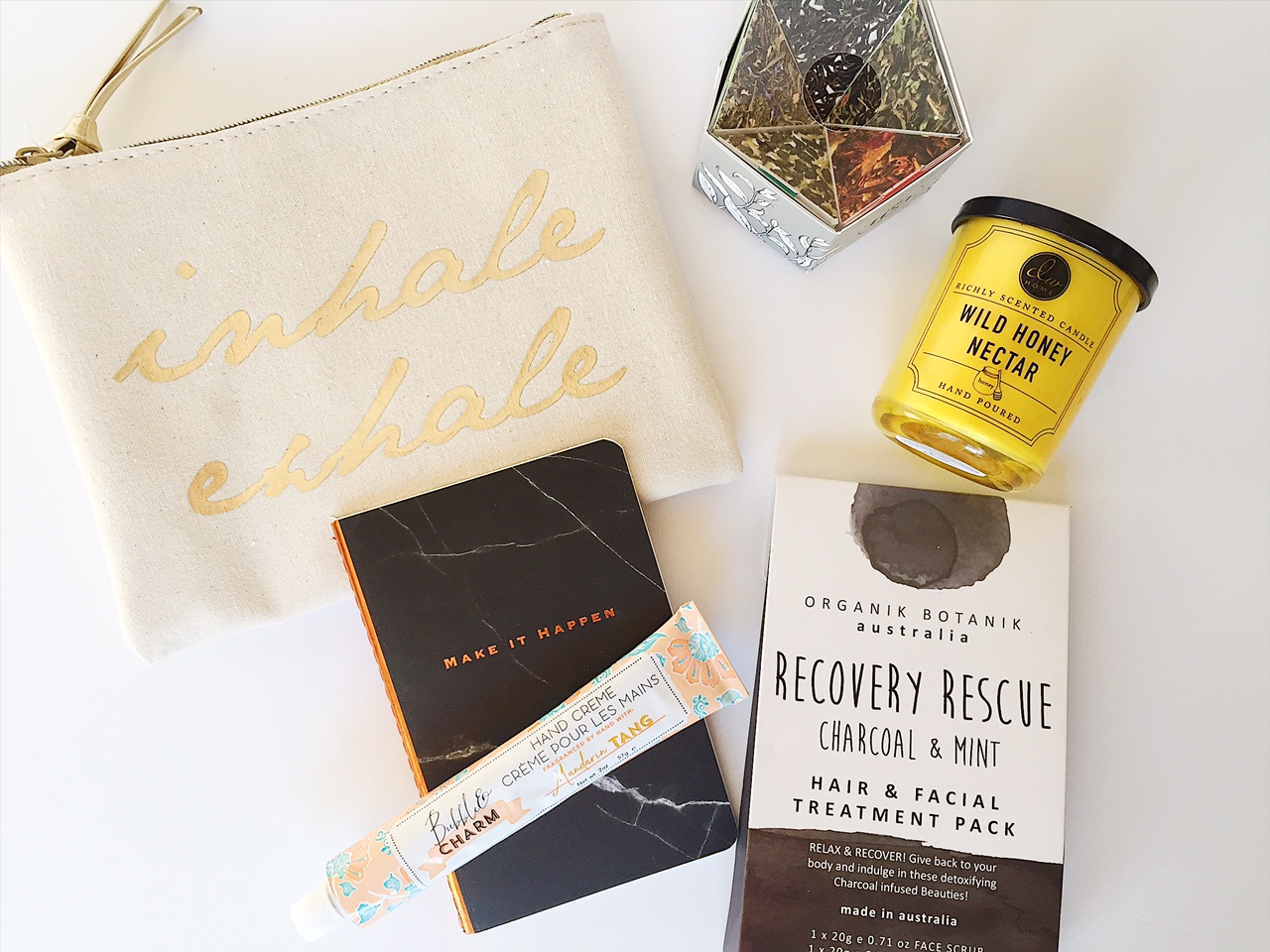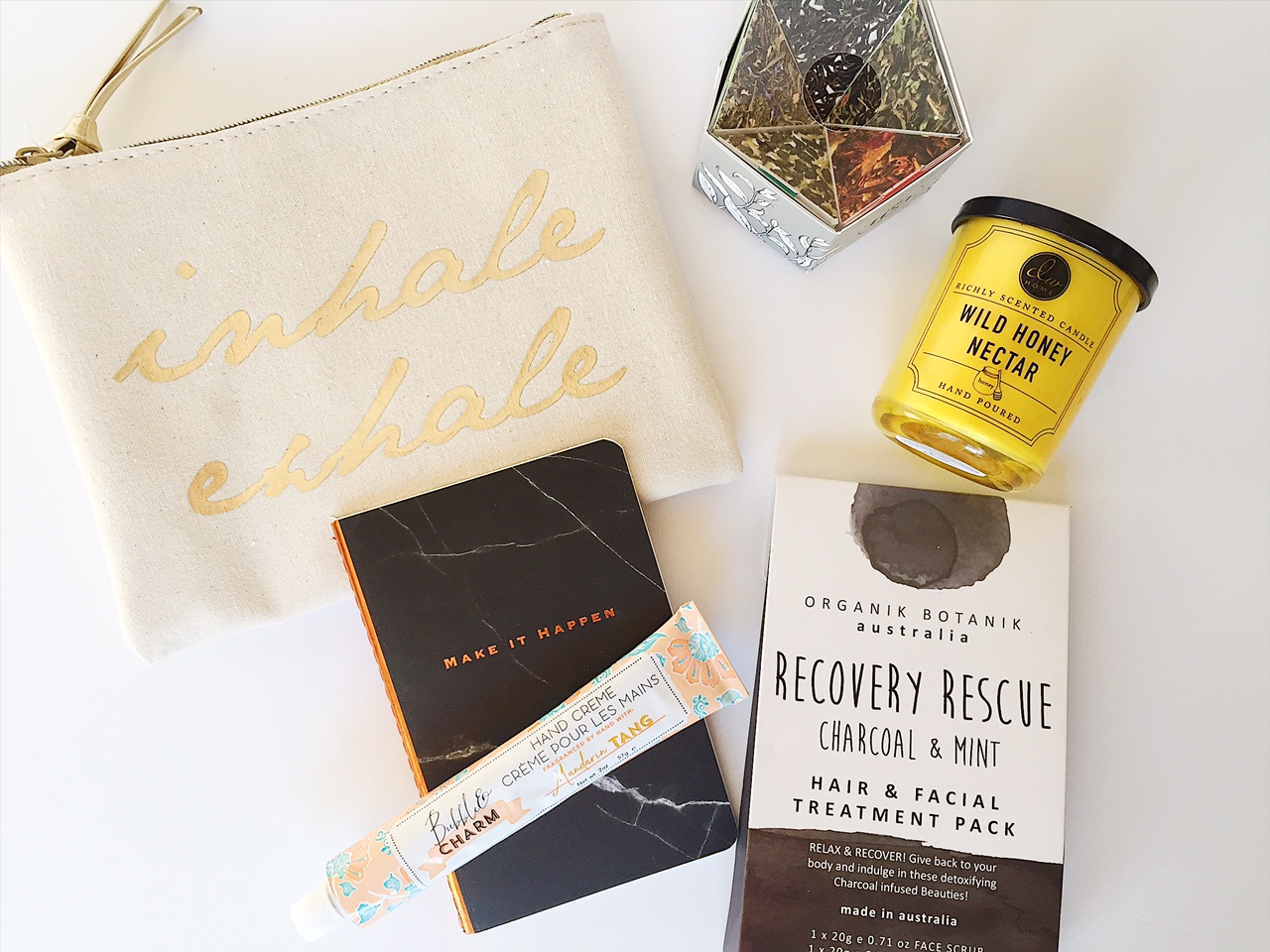 Make It Happen Box
*This box is pre-curated and will come AS IS*
Our Make It Happen box is ready to go for that special person who has a lot on their plate, but desires to get stuff done! Filled with inspirational and recharging goodies to keep them motivated!
CONTENTS:
Cotton and gold foil "Inhale Exhale" zipper pouch
Black and rose gold "Make it Happen" mini notebook
Tea Spot tea sachet bundle
Organik Botanik Charcoal & Mint Recovery hair and facial treatment pack
Bubble & Charm Mandarin Hand Creme
DW Wild Honey Nectar Candle
Each gift is packaged in our signature white box with white and gold crinkle paper and a big black bow. All items are wrapped individually in white tissue paper, making the un-wrapping process, very special.
We can also include a special note for you, or leave it blank for you to give in person. Please indicate which you prefer in the notes!