WOMAN'S BOX OF HOPE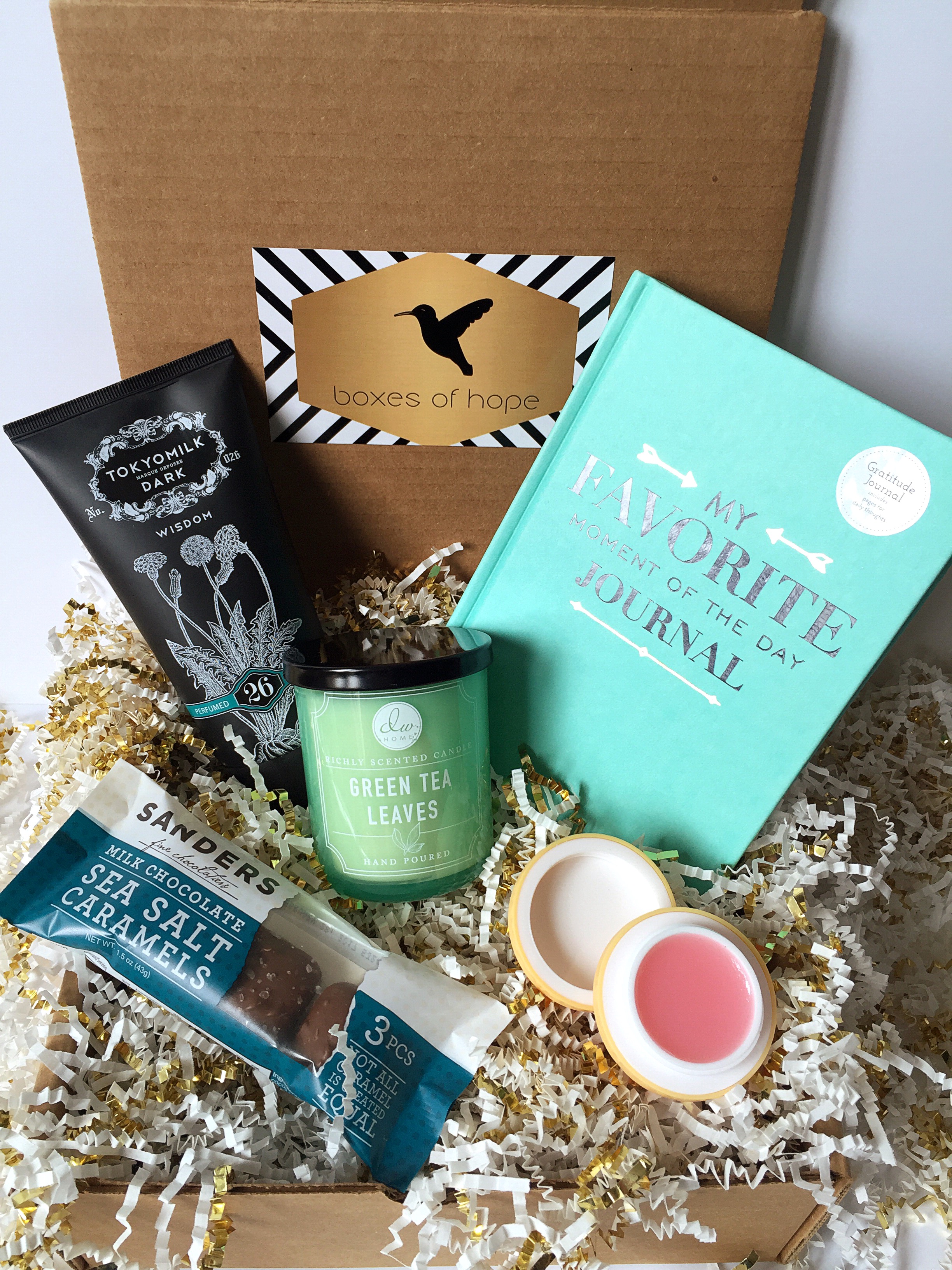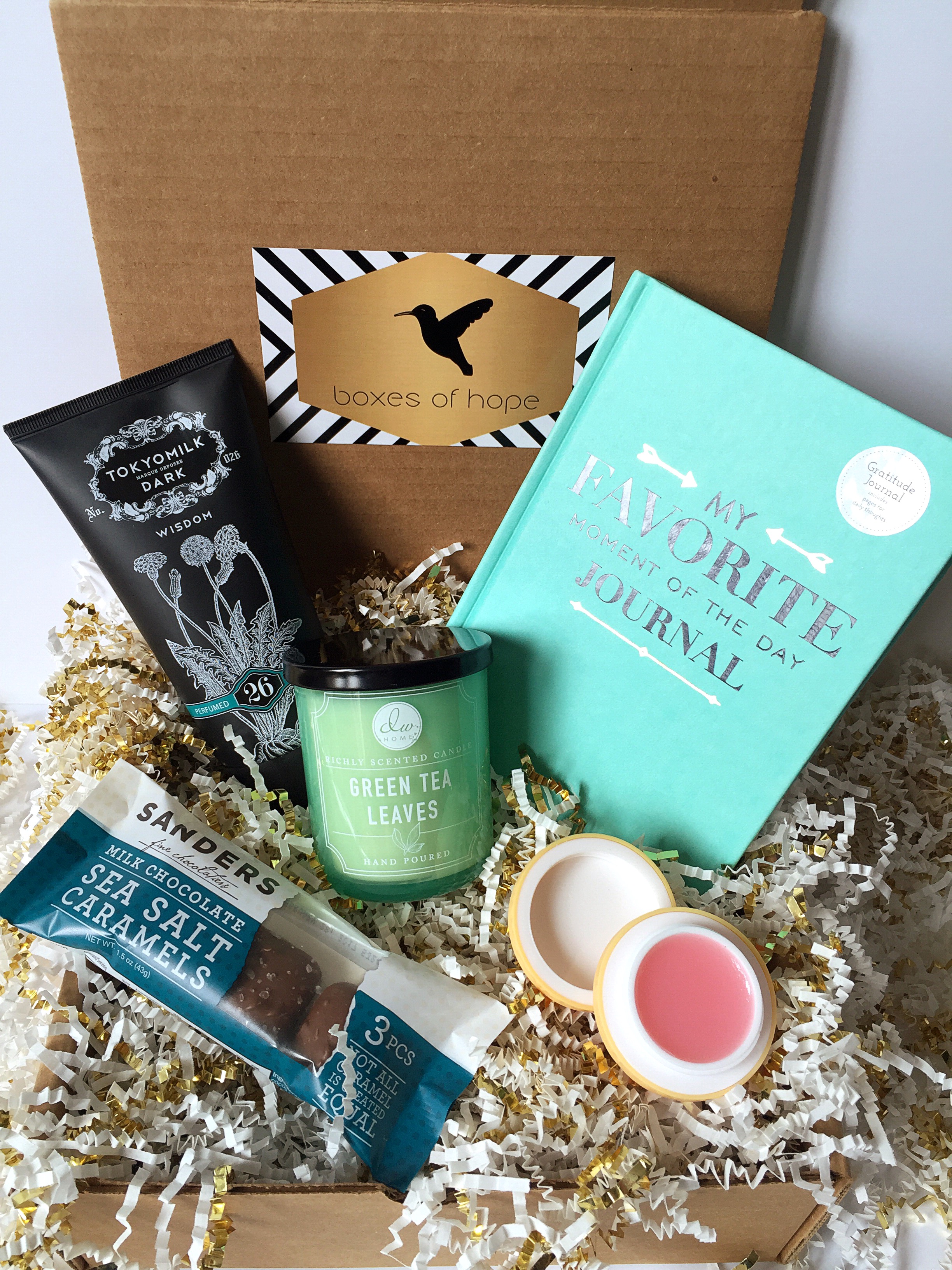 WOMAN'S BOX OF HOPE
We love curating these special boxes. Each box will come with 5-6 luxury items such as : Beauty products, home products, an inspirational item, something sweet and more! Each box is different, and although you cannot pick the exact items, you can trust that lots of love and care goes into each one. We only buy quality items that we'd like ourselves, so you can sit back, relax, and know your loved one is receiving something extra special and perfect for their situation!
We also include a special note from you, so be sure to fill that information out, and we'll sign your name!
Shipping only to the US right now, but expanding our horizons soon!
NOTE: Pictures are of example boxes. We cannot guarantee exact items, but something similar.